https://admin.doersdf.com//storage/uploads/greenpeace.jpg
Greenpeace Fishfinder
Localize fair fish
doersdf
Challenge
Greenpeace International commission us the design and development of a sensitive online tool for users to become aware of the delicate situation of sustainable fisheries in the Mediterranean area. Specifically, they wanted to inform users about the differences between sustainable fisheries and unsustainable fisheries, as well as European fishery labeling standards.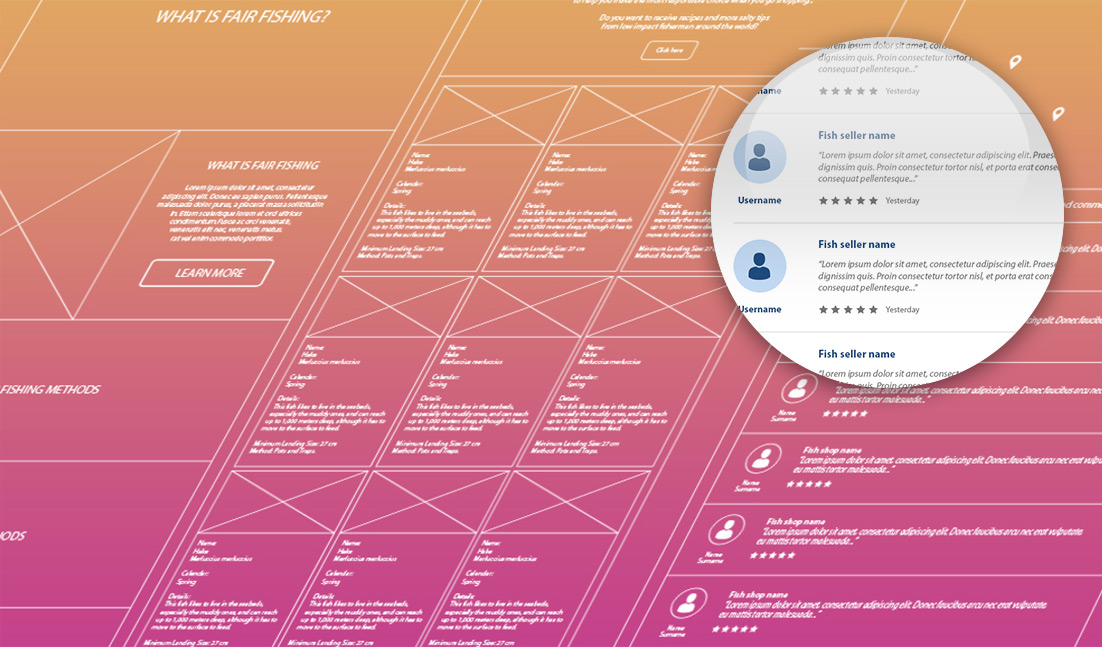 Solution
We created the Fishfinder tool which, on the one hand, informs users in a clear way about what sustainable fishing really is and what is not, which encourages them trough all the "call to actions" along the website to download the Greenpeace fish pocket guide. On the other hand, it offers users the opportunity to geolocalize, assess and comment on fishmongers. In Spanish it was called seasonal fish and versions for Italy and Greece were made.
Results
We were able to create a reference tool for Greenpeace followers and people interested in sustainable fishing, generating a significant traffic of visits to webs and webapps that has been maintained months after the launch campaign.
Fishfinder. Italy and Greece website design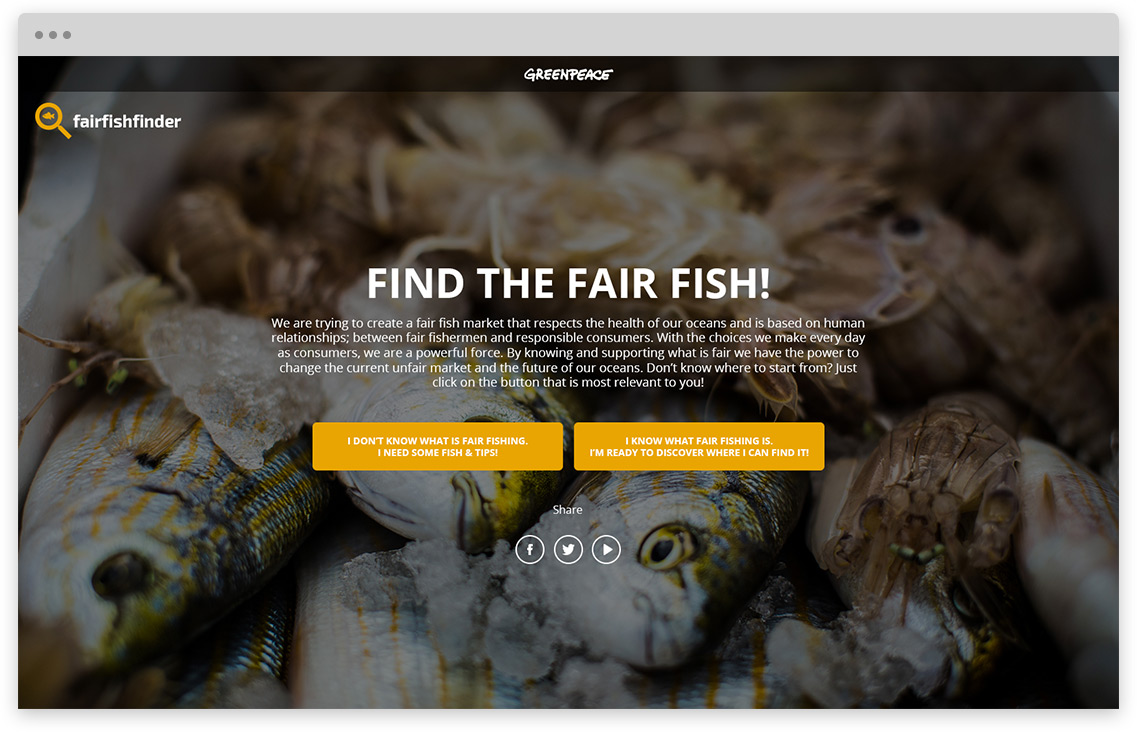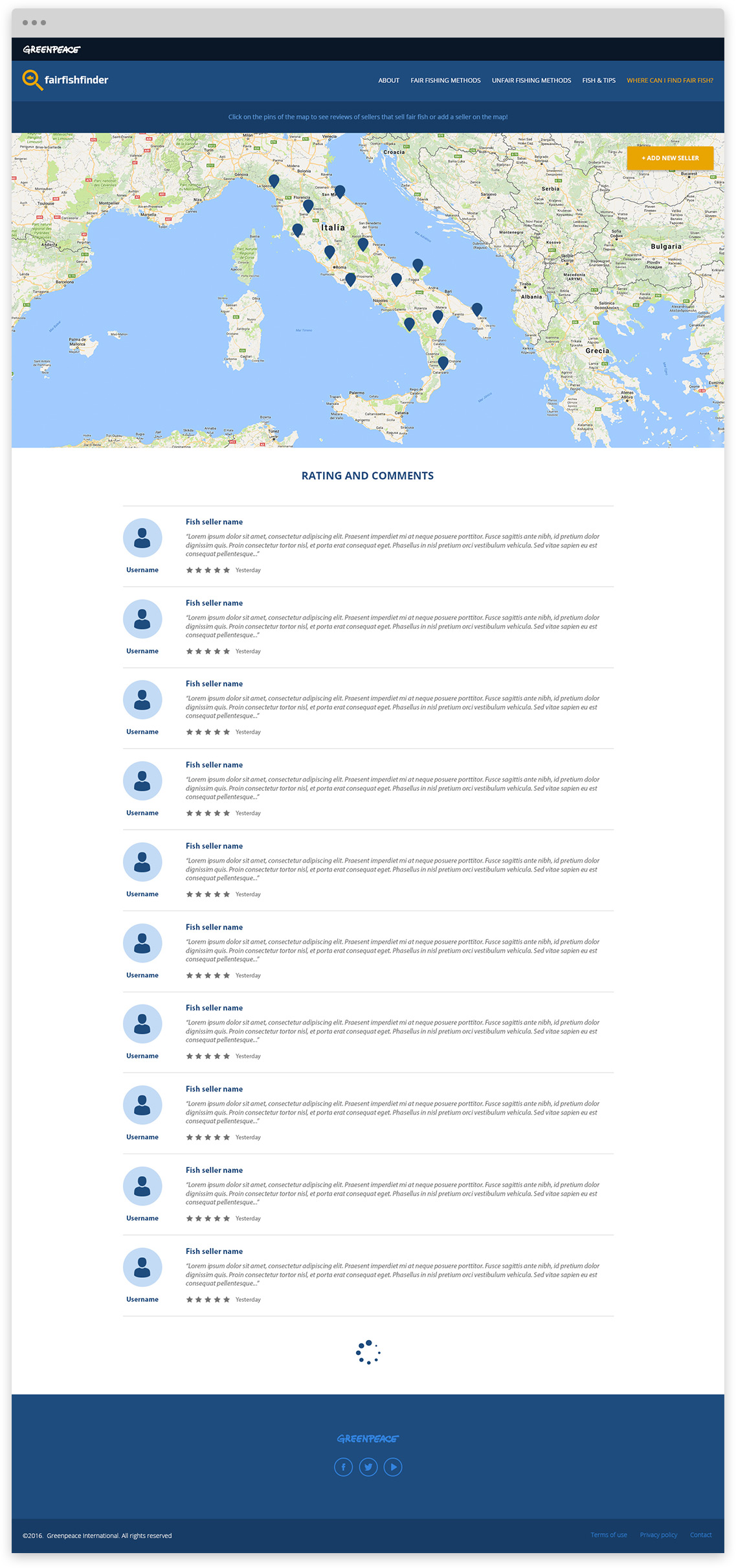 Pescado de temporada. Mobile first website for Spain
Other projects with Greenpeace
Youtubers para salvar el Ártico