https://admin.doersdf.com//storage/uploads/portada.jpg
Greenpeace Spain website
Greenpeace Spain new website. UX Design and development for their main online presence in the country.
doersdf
Challenge
We received the commission to design and develop the website of Greenpeace Spain. The client wanted to improve their online presence focusing on four points: to offer more information about their campaigns, to improve the user experience of their main online presence in the country, to provide enough data metrics to the audience to show their corporate transparency and to increase the number of recurring donations.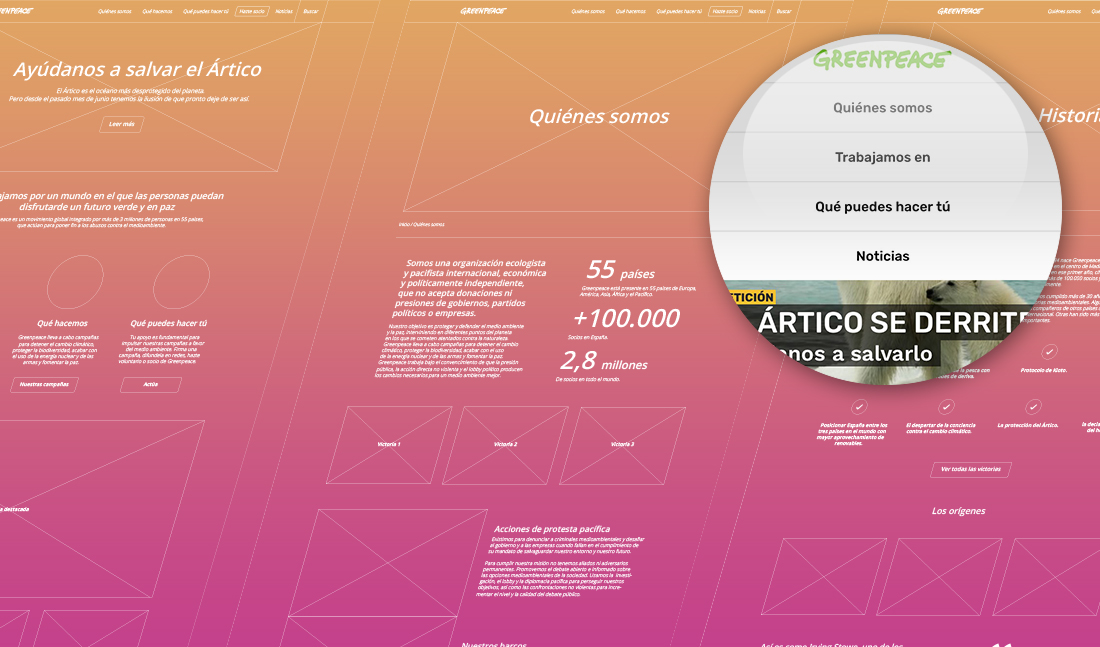 Solution
We enhaced‪ the user experience from the initial stage of wireframes and its subsequent translation to design‬. Traditional publishing and editorial design was taken in to account in the UI and look & feel of the final modern design,‪ reducing the complexity in understanding the contents in all platforms‬ and enabling a better experience in the information consumption.
Website design. Desktop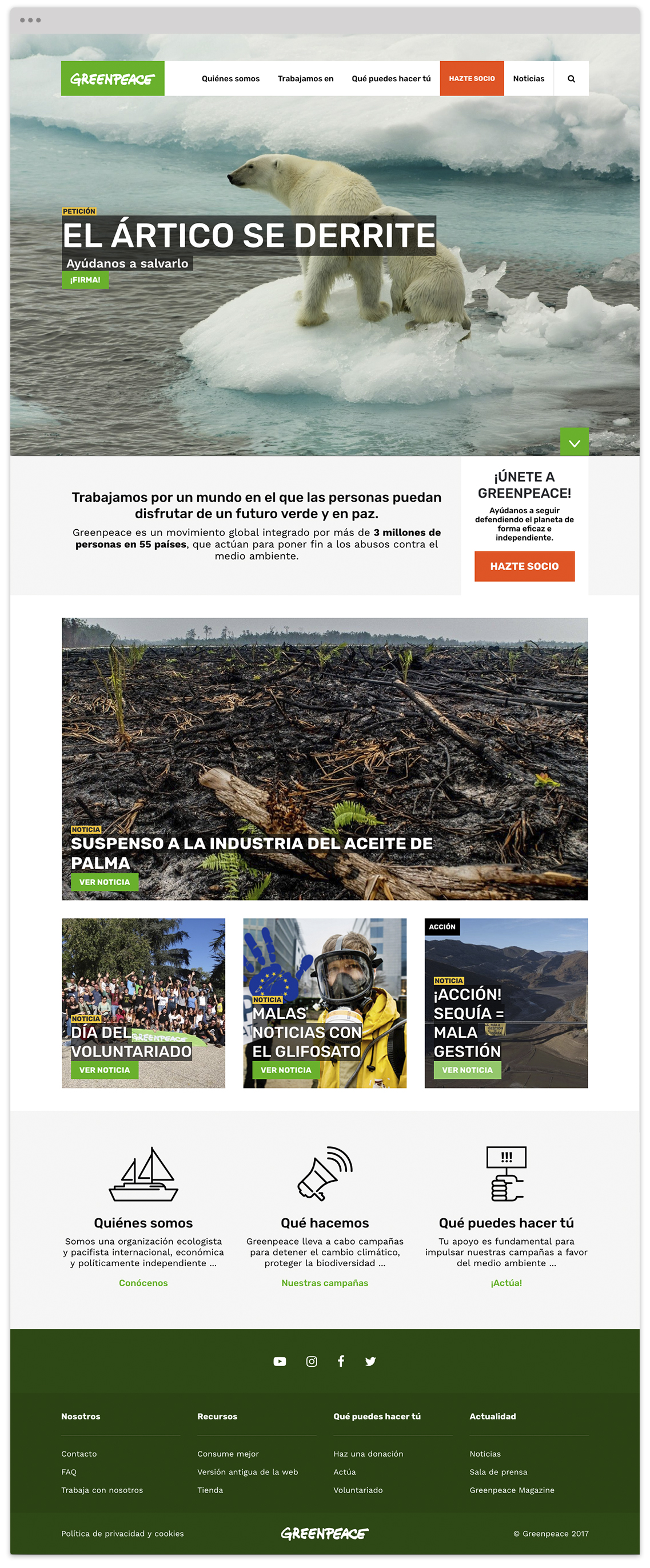 Website design. Responsive