https://admin.doersdf.com//storage/uploads/shen.jpg
Shen
Share your photos privately and securely
doersdf
Reproductores y editores de vídeo
https://play.google.com/store/apps/details?id=pictures.shen.app
Android
Challenge
We were commissioned to design and develop an application to share photos safely between friends and family.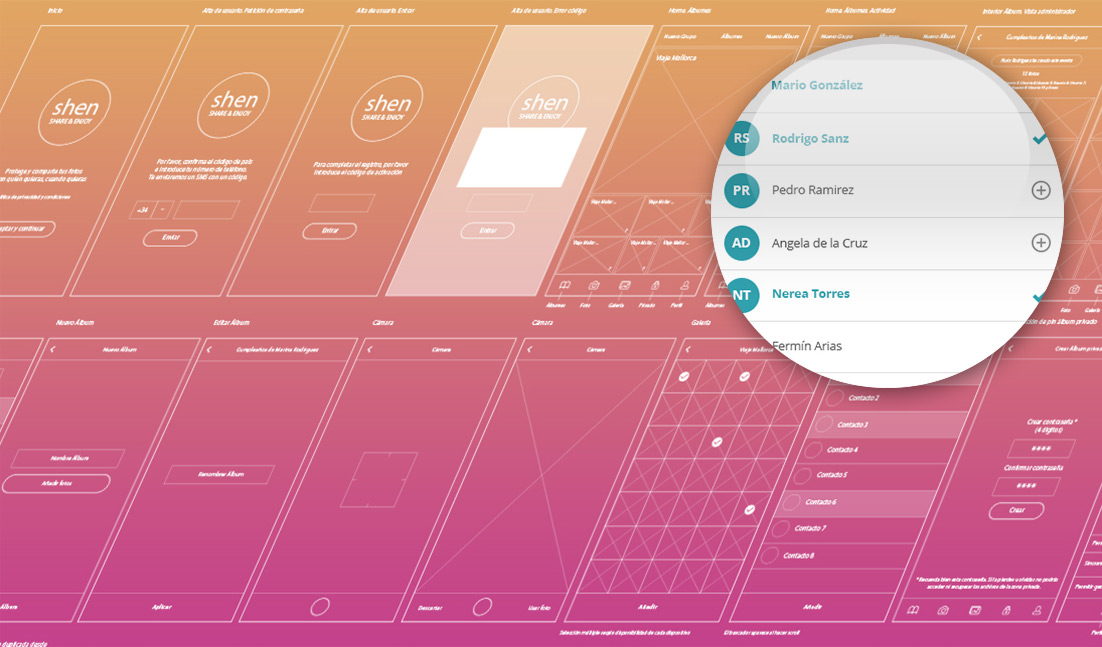 Solution
We designed and developed an application for iOS, Android and a desktop version where users can create and organize albums, invite friends and family and share photos easily and quickly. It is also included the ability to create albums with photos only visible to the user who created them.
Results
Since its launch in December of 2011 and only with organic positioning, the application already has 246 users, 330 created albums and more than 9,000 photos published.
UX / UI app design
Website design